18th Feb
Last bits, still a little varnishing to do, and the cooker is being fitted.
Looks a little better around the hatch as well!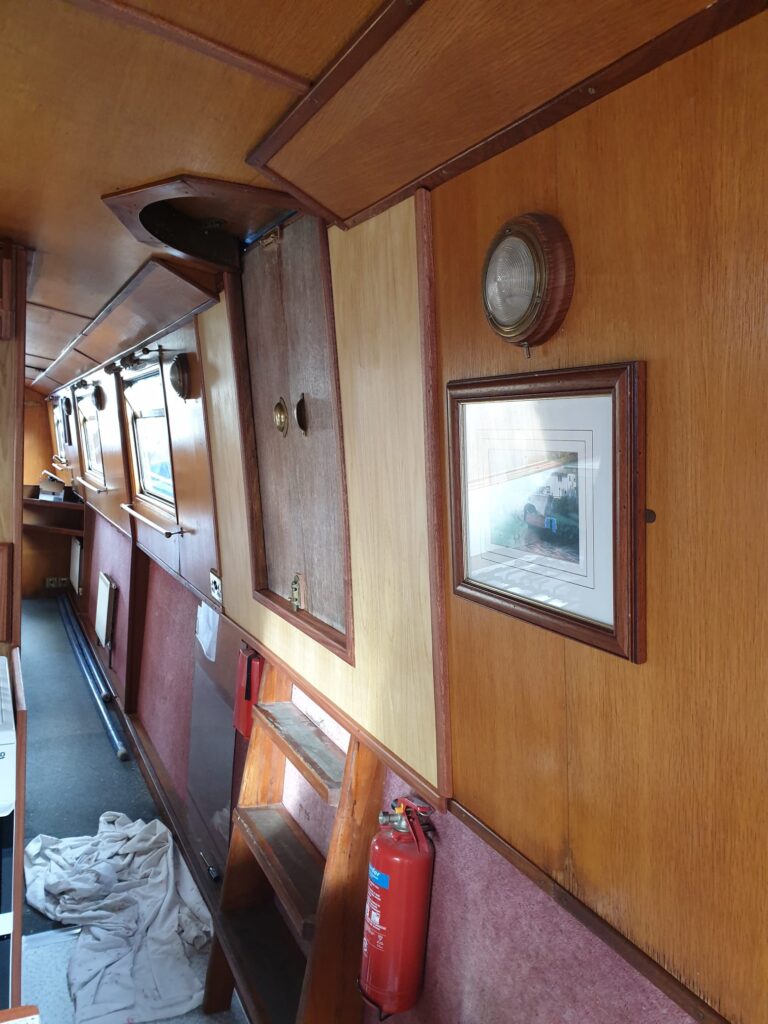 11th February
Little problem!
The last tiles around the centre hatch were removed today, and have revealed some rot, which will mean making good and relining the area. The persistent external leak seems to have been repaired with silicone over time. Colin is suggesting that at this point he does another silicone repair, but in due course it needs a slight redesign of the area, with a new waterproof sill fitting.
Would you like the rear fenders replacing?
Photos 1st February
Coming along
Photos: 7th January
Stripped out