Blacking your narrowboat
18th April 2022: We are pleased to announce that we will be using our new trailer for blacking, lots of pictures to follow!
---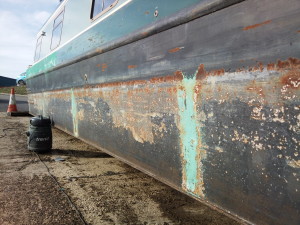 We lift at Stockton Top Marina, the boat is pressure washed off, any loose paint scraped off, any areas that need rust treatment are coated, and then the boat is given two coats of bitchumastic  paint.
If the boat was initially treated with a two pack, or Chomastic we can use that instead.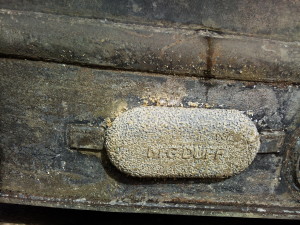 We will also check anode wear and recommend whether new anodes need to be fitted, and will do a check on stern gear while it is out of the water.
The "tunnel stripes" can also be painted at this stage.